Wanted
Hear ye! Hear ye!
Chouette à voir! is looking for volunteers to welcome its visitors during the summer period.
From June 24th to August 23rd, we need at least 2 volunteers every day, from Wednesday to Sunday, as well as during the week-ends in September.
Of course, as a volunteer, you are free to come and help us as often as you want! You can chose to help out on a regular basis, or even just for one day to try it out. All help is extremely appreciated!
Volunteers will follow a brief training in order to increase their knowledge on birds of prey.
Hence, if you are eager to spend an entire day outdoors and be close to birds and people, come volunteer at Chouette à voir!
Not only will you have the opportunity to educate our visitors on birds of prey, you will also be allowed to handle some of our ambassador birds.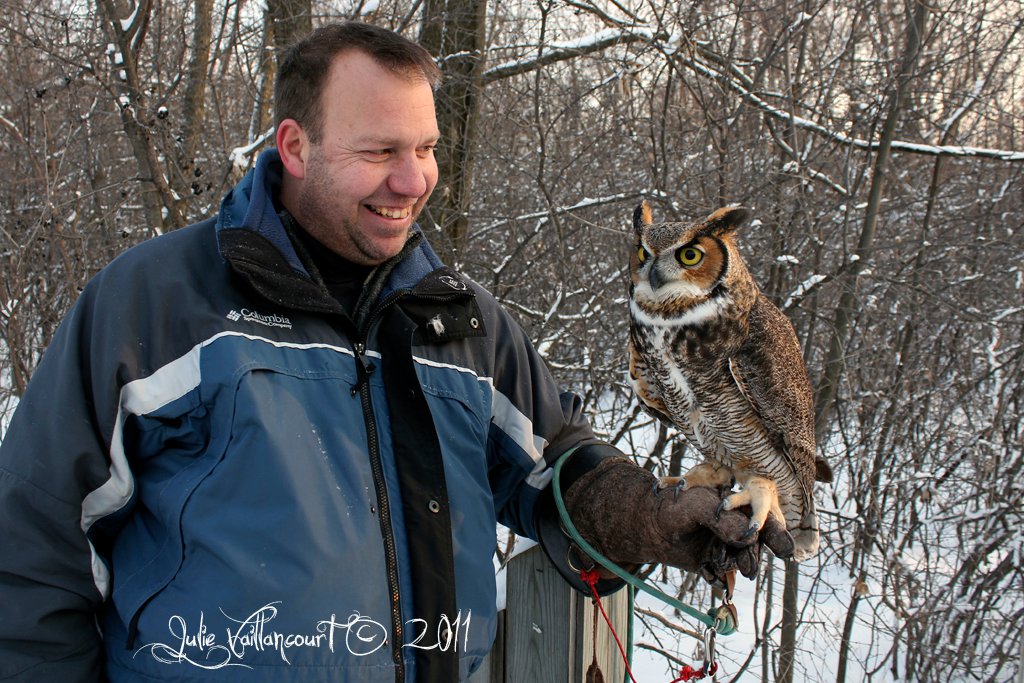 Contact us to become a volunteer!
A volunteer's daily responsibilities consists of:
Welcoming and orienting visitors
Animating an interpretation booth on the evolutionnary adaptations of birds of prey
Guiding the visits of the rehabilitation complex
Helping the UQROP educators with customer service.
Ensuring the cleanliness of the site
Ensuring the visitor's safety
Enforce the site's regulations
Manipulating and presenting at least one live bird to the visitors per day.
To be a volunteer, you must be at least 18 years-old or be accompanied by an adult.
UQROP is also looking for volunteers for special events in order to help out with the organization or the advertisement of different activities. These activities might include a fundraising dinner, a bird watching day or any other special event at Chouette à voir!