You want to spend an entire day outdoors and be close to birds and people? Come volunteer at Chouette à voir!
We need at least 2 volunteers every day, 7 days a week, as well as during the week-ends in September and October.
Of course, as a volunteer, you are free to come and help us as often as you want! Volunteers will follow a brief training in order to increase their knowledge on birds of prey.
You will have the opportunity to educate our visitors on birds of prey conservation and you will also be allowed to handle some of our ambassador birds.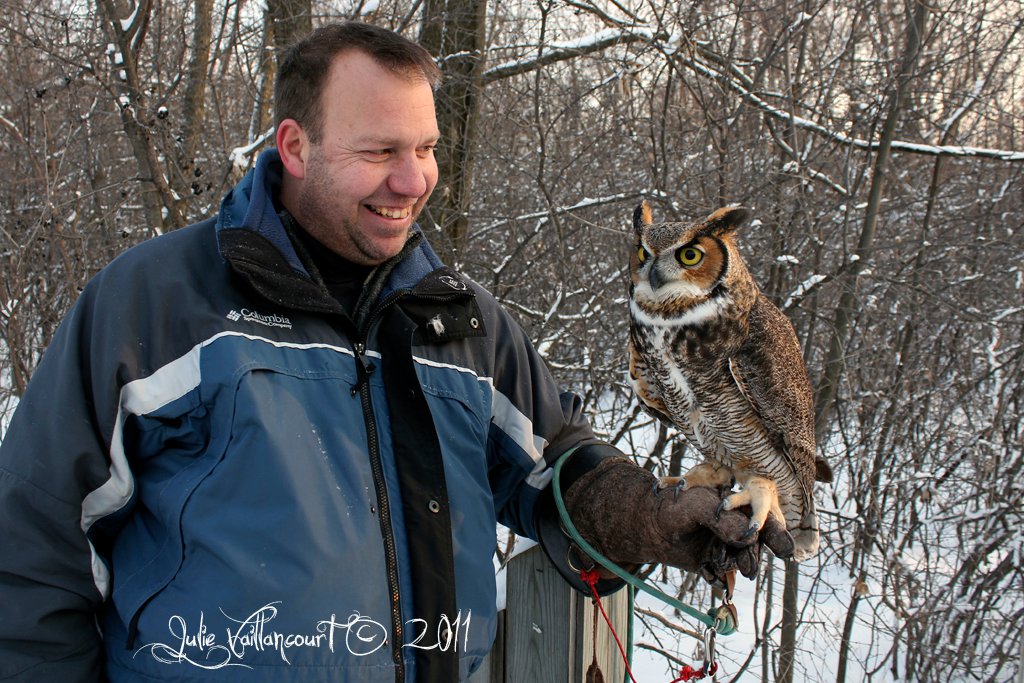 *To be a volunteer, you must be at least 18 years-old or be accompanied by an adult.*