Our needs!!!
We receive approximately 400 injured birds of prey annually. The mean value of the care given to each bird is 350$. We thus must find every year 125 000$ to fulfill our rehabilitation activities and more than 200 000$ for our educational mission.
Our guests at the Birds of Prey clinic are quite hungry, more than 800 mice and 150 chicks are required each week to feed them.
Our organization does not receive any recurrent operating funding and the future of our activities is dependent upon our limited autonomous revenues (gifts, sponsorships, membership fees, conference's income, sale of promotional items).
Nobody is charged for the cares given to a wild bird found injured. Everything is done as an act of a good samaritan.
ADOPT-A-BIRD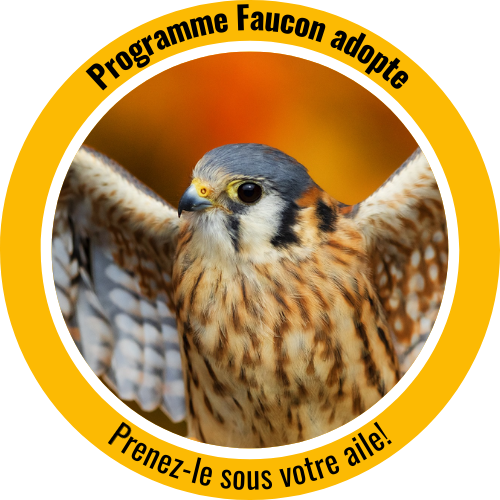 You want to help us save birds of prey? Why not be part of our Adopt-A-Bird program to help and pay the veterinarian bill of a bird of your chosen? You can select between a wild bird of prey in rehabilitation or one of our ambassador/resident bird at Chouette à voir!.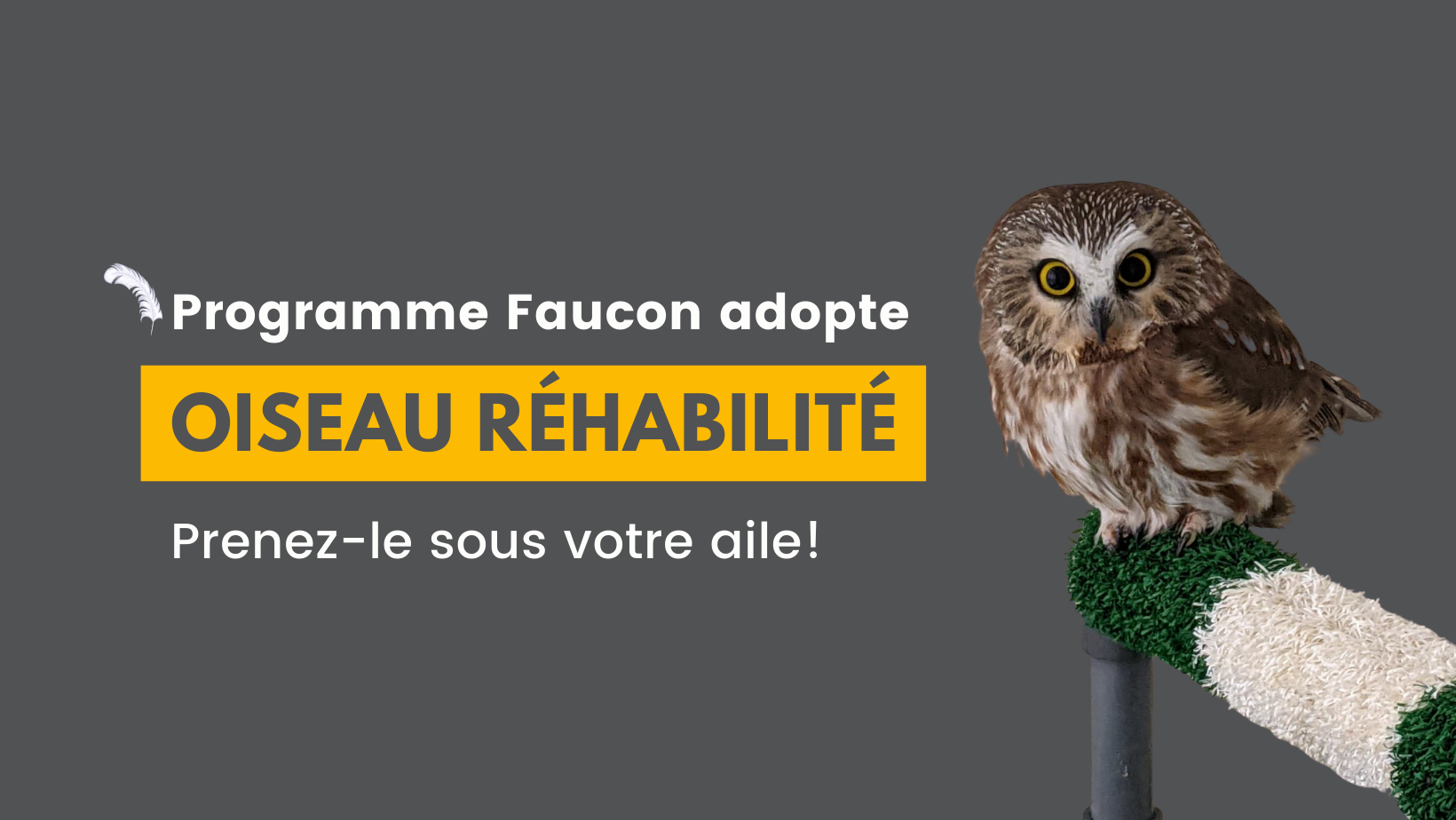 To aknowledge the different categories of adoption for a rehabilitated wild bird of prey.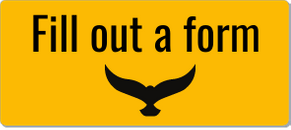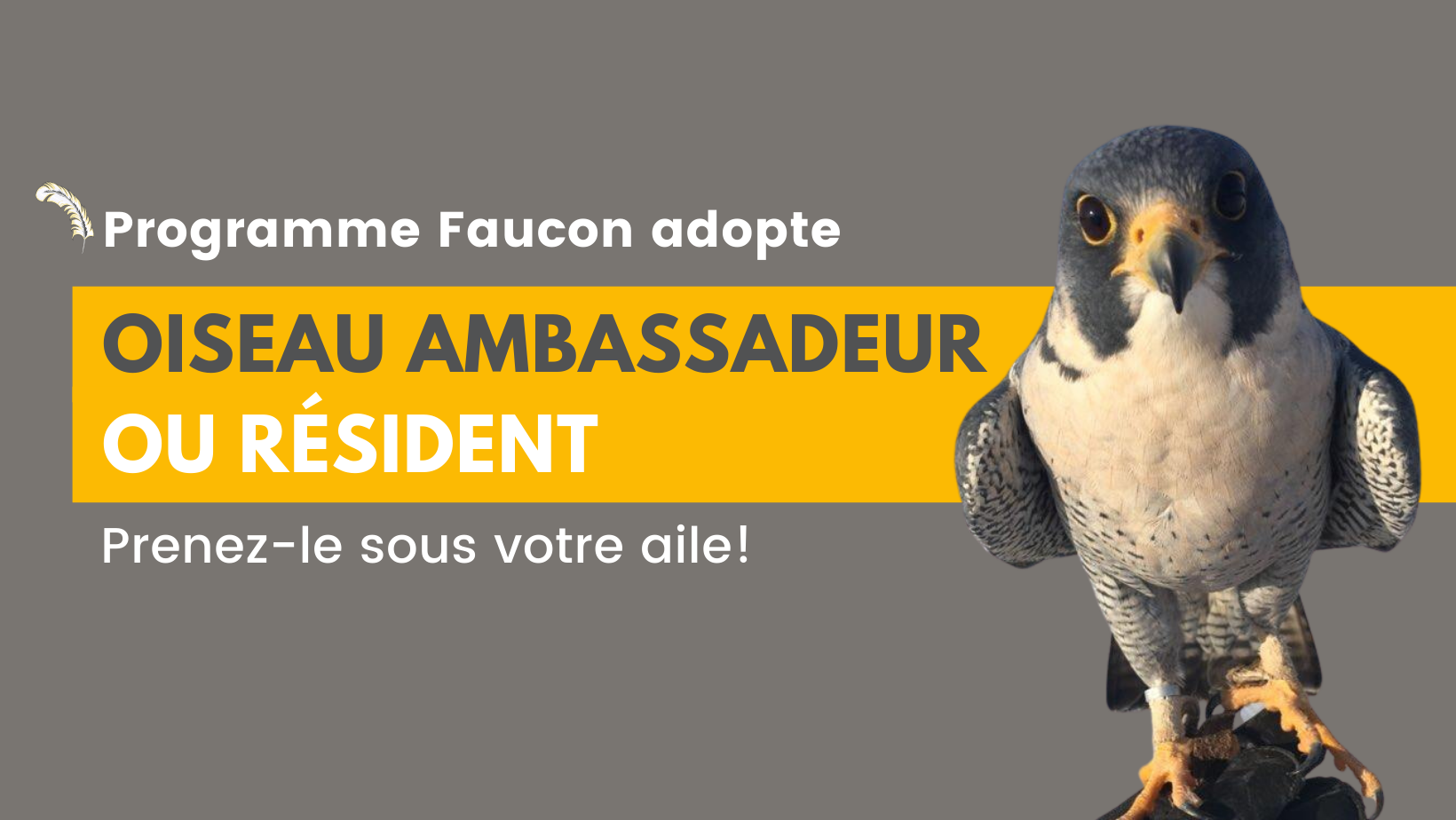 If you want to choose your ambassador/resident, please consult their life story here.
To aknowledge the different categories of adoption for an ambassador/resident bird of prey.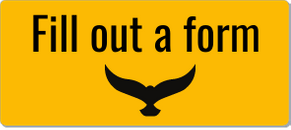 Questions? Contact us.
Become a member
To become a member :
Pay your annual dues (30$ for an individual membership, 40 $ for a family or corporate membership).
Sélect your membership type and fill-in your information inside our online form.
Benefits of being a member:
Receive the publication L'ENVOL and our newsletter Faucon en parle.
Take advantage of exclusive reductions:

A 10% discount on your purchases from our on-line store.
A 5$ gift card to use at the Chouette à voir! gift shop (upon showing your membership card).

Receive entry passes:
Promote public education on the conservation of birds of prey.
Allow the rehabilitation of hundreds of birds of prey each year.
Partake in our general assemblies and our decisional process.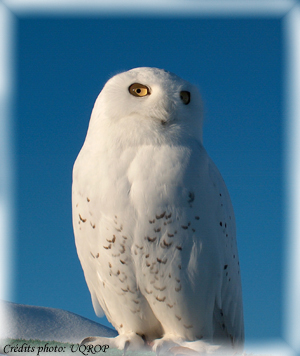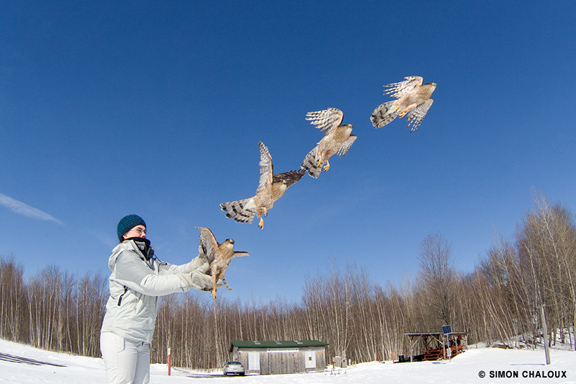 It is with great pleasure that we will organize a «Release a bird» moment adapted to your event or your availability.
We can match a release with one of the following choices:
the presence of a UQROP's presenter with ambassador birds
the presentation of one of our conferences
animation of a booth on birds of prey
participation to the program «Adopt-A-Bird»
a personalized visit of Chouette à voir! if the release is done on our site
several opportunities are offered!
Cost: 1 000$
This includes the release of the bird and the activities surrounding the release. Traveling fees not included. It is possible to give a tax receipt in the amount equivalent to the difference between the amount paid and the value of the activities chosen around the event.
Donations
Your donation makes the difference!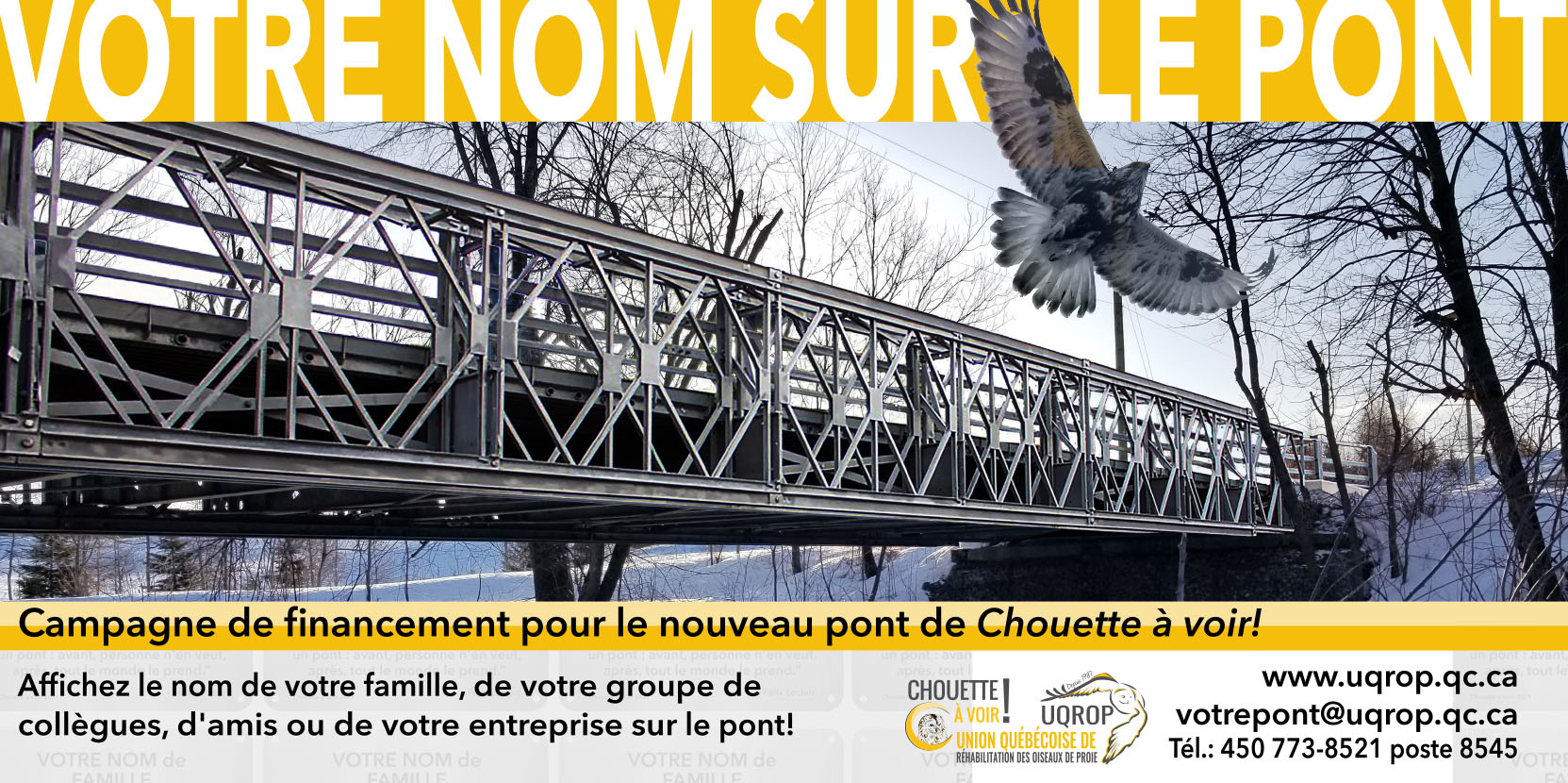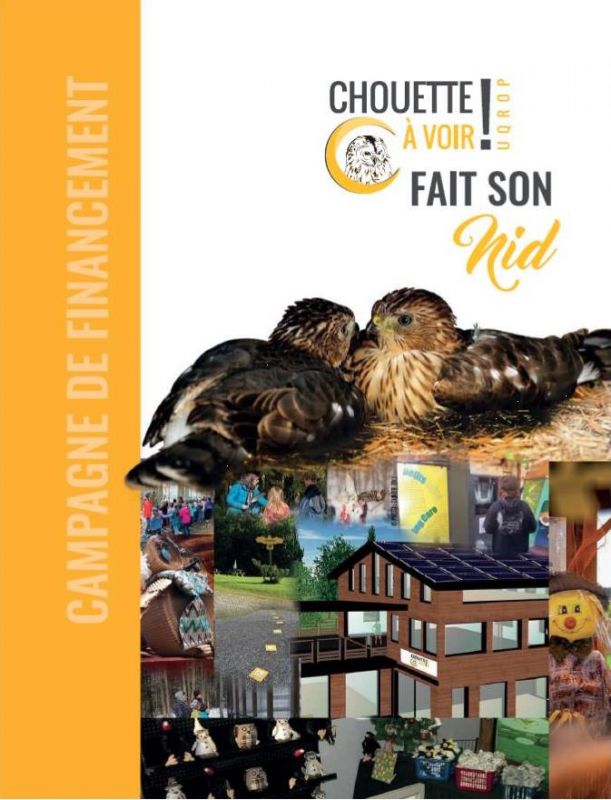 More information about our campaigns can be found on our donations page.
Help us!
UQROP is a non-profit organization registered as a charitable organization and as such can give out tax receipts.
To do a donation, you may continue with the online form.
A problem? Contact us!​
Volunteering
​

© Christian Noël

© Jocelyne Feizo
You want to spend an entire day outdoors and be close to birds and people? Come volunteer at Chouette à voir!.
We need at least 2 volunteers every day, 7 days a week, as well as during the week-ends in September and October.
Of course, as a volunteer, you are free to come and help us as often as you want! Volunteers will follow a brief training in order to increase their knowledge on birds of prey.
You will have the opportunity to educate our visitors on birds of prey conservation and you will also be allowed to handle some of our ambassador birds.
*To be a volunteer, you must be at least 18 years-old or 14 years-old with an adult.*